Thought the motor on this build just not big enough. Had a donor from a flip nose truck, traded headers to point up and added some celluclay flames. Created some lift off smoke for the front wheels and smoke show from the rear tires like Ed Newton drew them.
Fink had his whirly gig arms cemented in one position, fingers in right hand heated and repositioned to hold his accelerator button.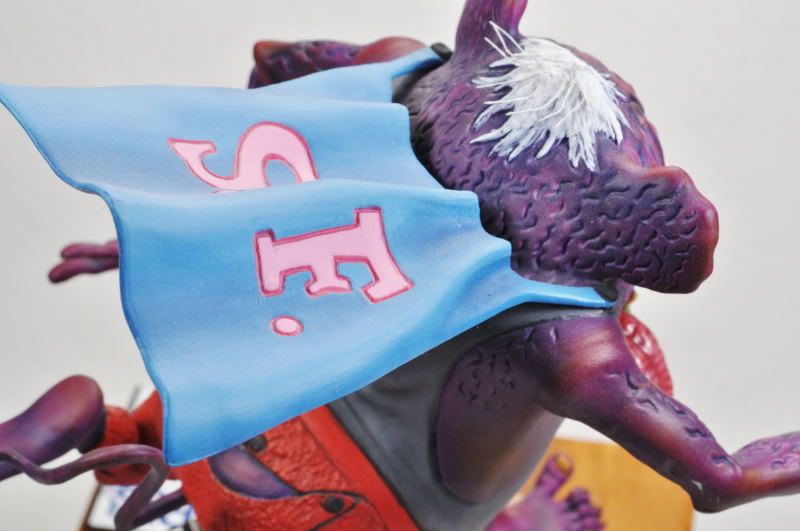 Cape detail, painted in oils as was Fink himself, added some extra hair (fine wire)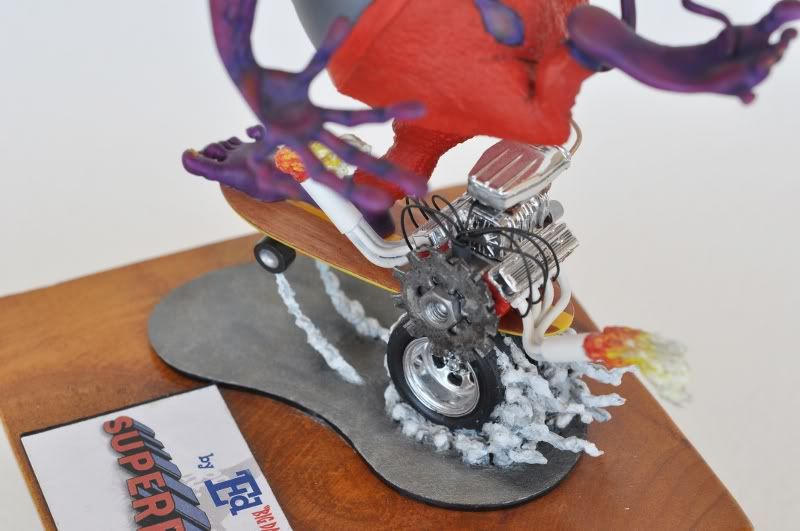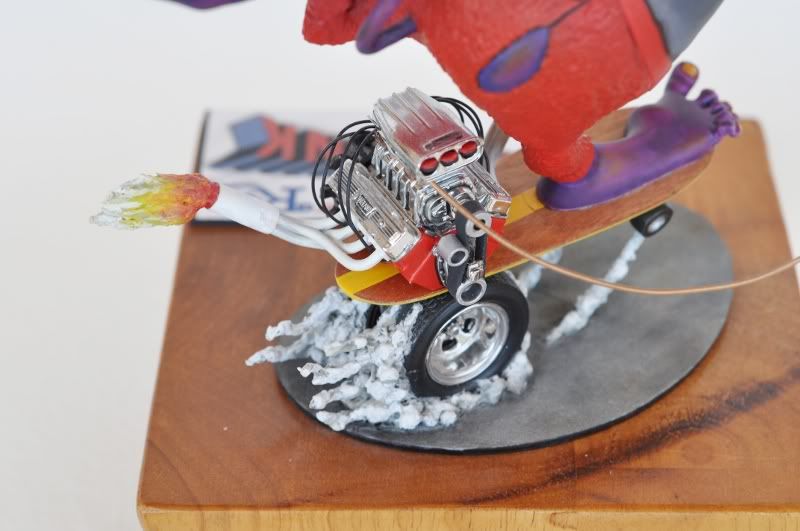 Better engine shot, base is from a Rat Fink. Skate board got a real wood veneer surface. Oh that flywheel bare on is a washer from a real '57 Chevy door winder.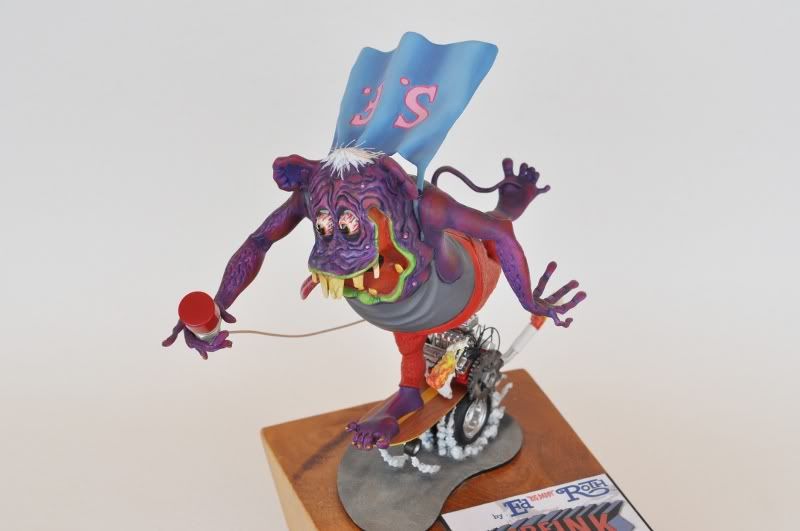 Who's ya Mama ??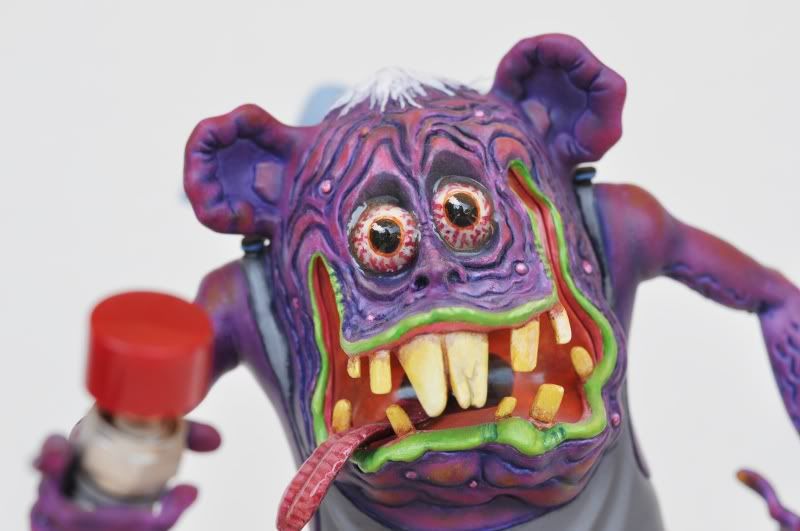 Cheers Eh!