Wanted to go over the top on this build. Engine and rear wheels are from a 1/12, '57 Chevy car was painted with Jo Sonya acrylics and auto motive clear coat. Chrome on the car was done with BM foil. Created a cast lead copy of front signal light bar polished it and painted emblem.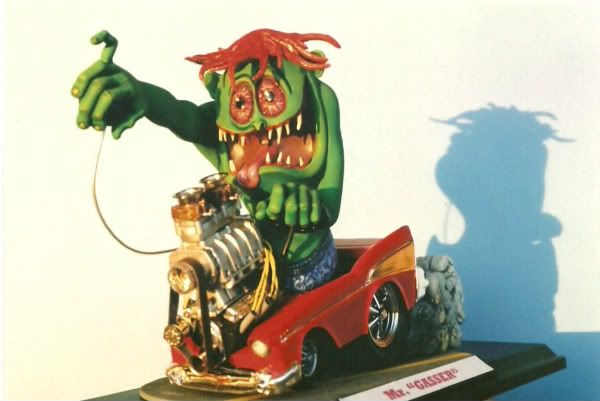 Better pic of the engine, has a sand paper drive belt and grommets for velocity stacks. Smoke off the rear tires are foam packaging peanuts glued together and air-brushed.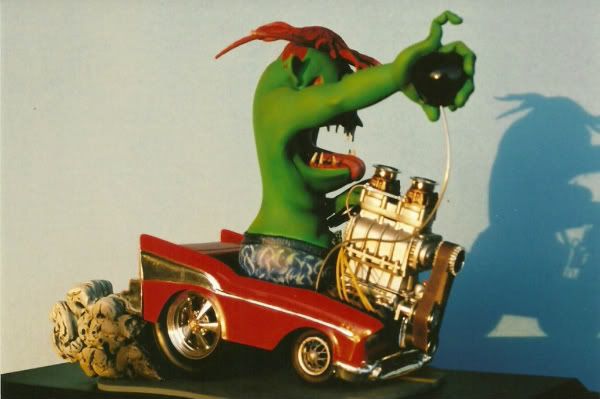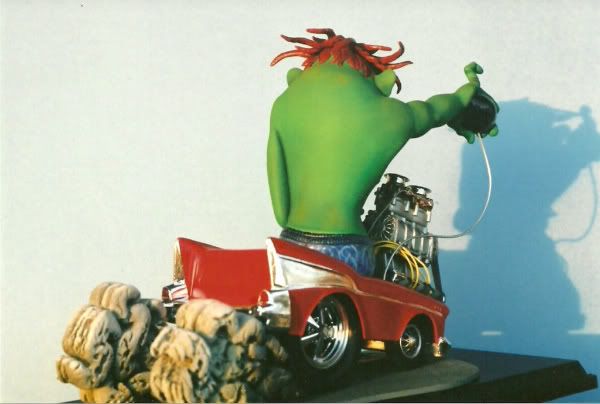 Found the easiest way to paint inside the mouth was to cut the teeth out and later play dentist. Gasser painted in acrylics, shaded with chalks and detailed with oils. High gloss on eyes and tongue is epoxy glue.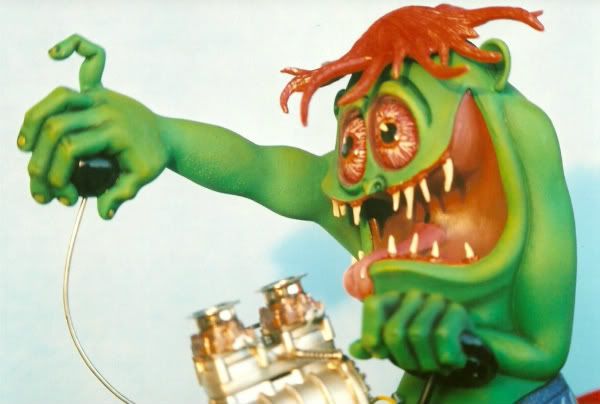 Cheers Eh!